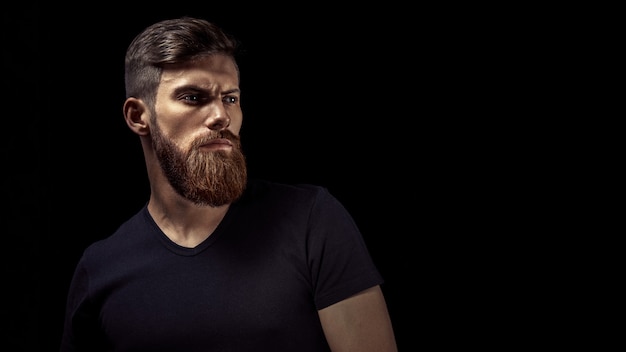 Even if you had never tried it before, the lockdown might have given you a beard without you knowing it, right? But wait! Was it a full beard or was it patchy? If your answer is "patchy", keep reading this article to solve your problem. Whether you like it or not, at some point of your life; you might want to keep a beard. But having a patchy beard will just lower your self-esteem levels than provide you with that manly look a beard is known for. So, how do you remove those patches and make your beard complete? The answer is "oil". No, not the oil you use for your hair or in your cooking; we are talking about the "beard oil".
Do Beard Oils Really Work?
You might be wondering, do these things really work, right? Well, yes and no. If you are using a random beard oil with synthetic ingredients and a heavy marketing channel, chances are; it would not give you the results you had in mind. But if you wish to really gain some serious beard growth for yourself, an organic beard oil can give an amazing beard, and become your daily go-to hair grooming option. Beard oil is highly versatile. You can have a patchy goatee, a mustache which is going in circles, or a beard which could need some hair in the gaps; all types of beards can be transformed with the help of a beard oil.
What Makes Our Beard Oil so Special?
London Beard Oil is a fully organic oil, made from pure ingredients which are tested and approved before used. Our oil does not have any fragrance. However, there is another variant which offers this added option as well. Your cologne can smell nice while our beard oil does the trick for your patchy beard. The jojoba oil and the argan oil mixture make up for the main ingredients for the London Beard Oil. This does not just fill in your patches but also improves your overall beard health and strength. Also, the patchy beard will not show a greasy look which can catch attention in many settings.
How Does it Work?
Just wash your beard with the oil and dry it with a towel. Once done, put some on your palms and apply it neatly on the patches and the other parts of the beard. On the patches, apply a second layer to ensure they receive more attention. Do try to be super gentle and make a massage action to ensure you reach the deep roots of your facial hair. By applying the oil in this manner and regularly practicing hair grooming with the beard oil, your patches would start to fill. You would notice dramatic changes after its consistent usage, and the best part is; there are no side effects for this type of beard grooming.
What else does London Bear Oil provide? Besides this beard oil, there are beard washes, skin products and body products, which you can use as well from the website. We offer the purest form for all of the products to make sure your beard is taken care of in the most natural manner. We provide a healthy alternative to all the artificial products out there so you can practice growing your beard without risking any side effects or by using any ineffective beard oils. Interested in knowing more about our products.